Slice of Life – Vietnam part 2
Vietnam is one crazy place. The best way I can describe it is that perhaps it is like a schoolyard. Sure, a schoolyard – it looks like a bunch of people running around to the untrained eye, but there are schoolyard rules that everyone follows. No one wants to be the one that breaks the rules, but some do, some don't care. Vietnam is like one big schoolyard with many unspoken rules and unsaid understandings.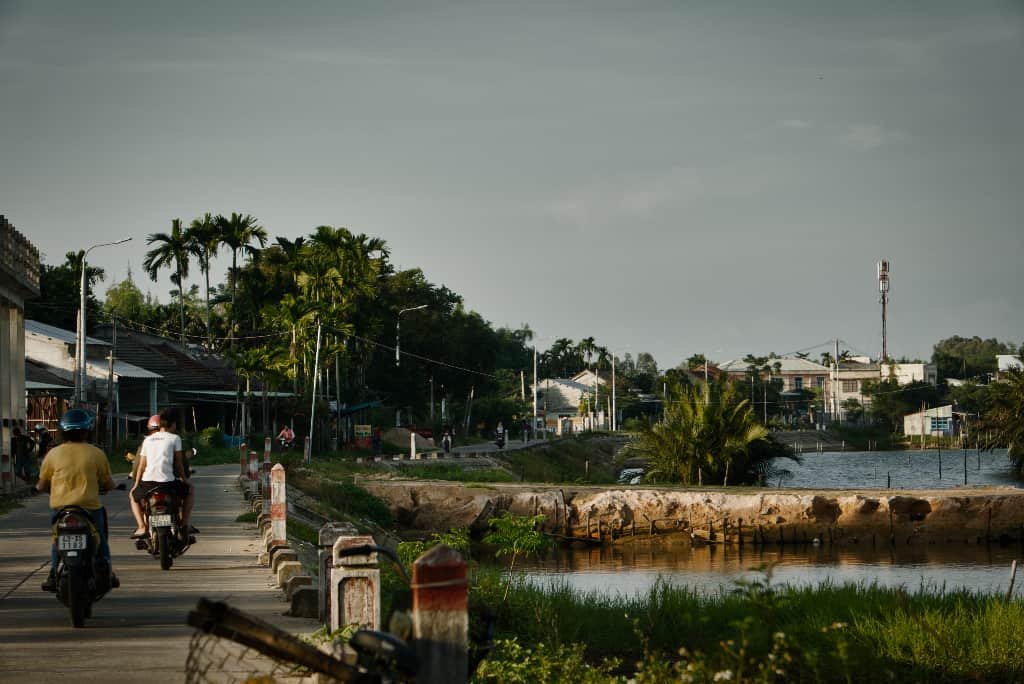 Example driving. I know there are driving rules; I know there are methods and ways you should drive… there are operating rules and such… but, I get the feeling more people don't take the tests, but they all follow these rules. This example is just one of many cases of the unsaid regulations I see here.
Here is another slice of life photo section of images I have taken while living a slice of life here in the big old Vietnam. Let's dive into these photos and have some fun.
Read one our previous articles here.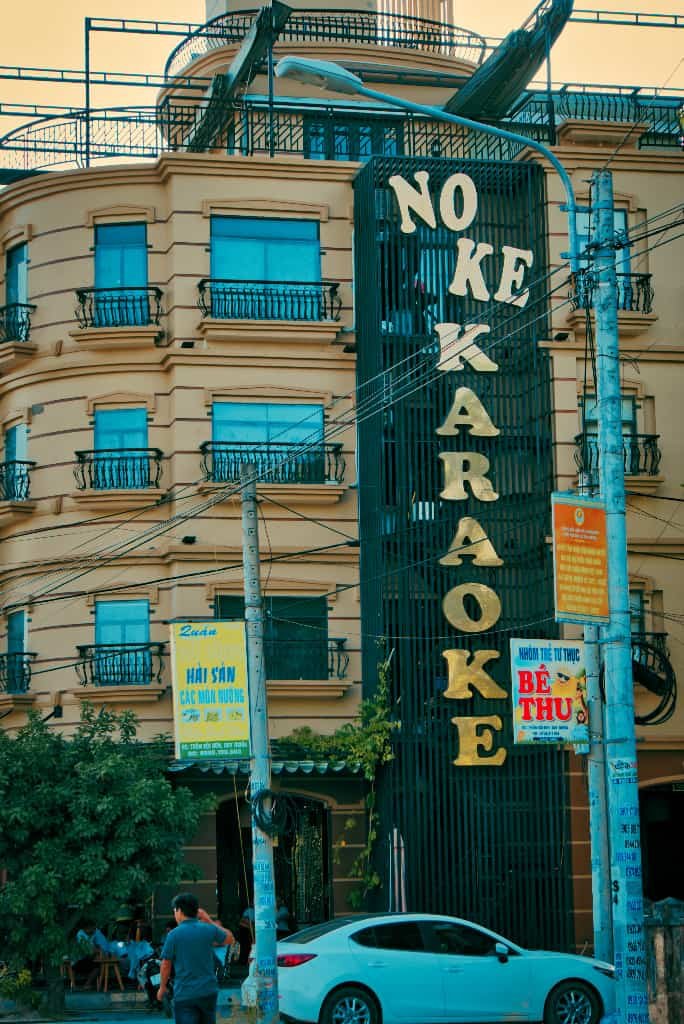 I stumbled across this gem of a building on a back road. It was the only tower of a building. The idea that is said No Ke (like pitch) … Hahaha. I had to stop the motorbike and take a photo of it. Speaking of things I enjoy stoping the bike for… …
Chickens! Well, in this case, a roster. IDK.. just seeing these majestic birds clucking and strutting around makes me happy. Do I want to be a farmer? Hell no… but I like to see chickens. Hmm.. going to have to think about this for a while of why.
The endless roads that t=strech out into fields forever… DAM, I love it.
On the topic of roads, here is a bridge where the middle section of the bridge collapsed, and both sides of the bridge were blocked off, however, the locals just chipped through the blockades, then built this mini bridge over the collapsed part. So smart!
Fishing nets. Just post this here as a teaser… I will be going out to shoot these in the AM when the sun is coming up soon!! Classic and epic. Or at least I hope.
I am also admiring the color of the boats here. The teals and shades they capture, it is tropical and entertaining.
This is AVADACO COFFEE!! WHAT? I know I know, you are like "wtf". I was too. But Had to try it cause "Wtf". and well, IT WAS AMAZING! So, if you get the chance, drink it!
Ok, that is just a small update for today. I hope you enjoyed this slice of life post from Hoi An and around.