A walk in a Vietnamese Cemetery
Just outside of Hoi An to the south are small back roads. These meandering paths provide plenty of vistas and photo-worthy points to stop and enjoy. They are also the roads I take into my teaching job most days.
A spot that intrigued me is a small cemetery that I frequently drive past. Most times, cows are grazing next to this resting place of the dead. The busy-ish back road that is a highway has motorbikes zipping past. Its quite easy to overlook, however today I stopped and took a walk in a Vietnamese Cemetery.
Disclaimer:
I am not versed in the traditions and honoring of the dead in Vietnam. Also, my combined time in every Vietnamese cemetery is limited to just this experience for the moment. The opinions and thoughts mused in this article are perhaps under-informed. Furthermore, you should not take them too seriously.
Thoughts:
A few things jumped out at me right away. The first is the overgrowth of plants here. Back int he states (America), the majority of cemeteries (or at least those close to lager, smaller cities), are mowed and trimmed. Here I did not get that vibe. It was in a lot of ways, beautiful.

The next thing I took note of was how the majority of all graves were above-ground interment chambers. Chambers like this make sense, however, as it rains a lot, and underground may result in some float away dead.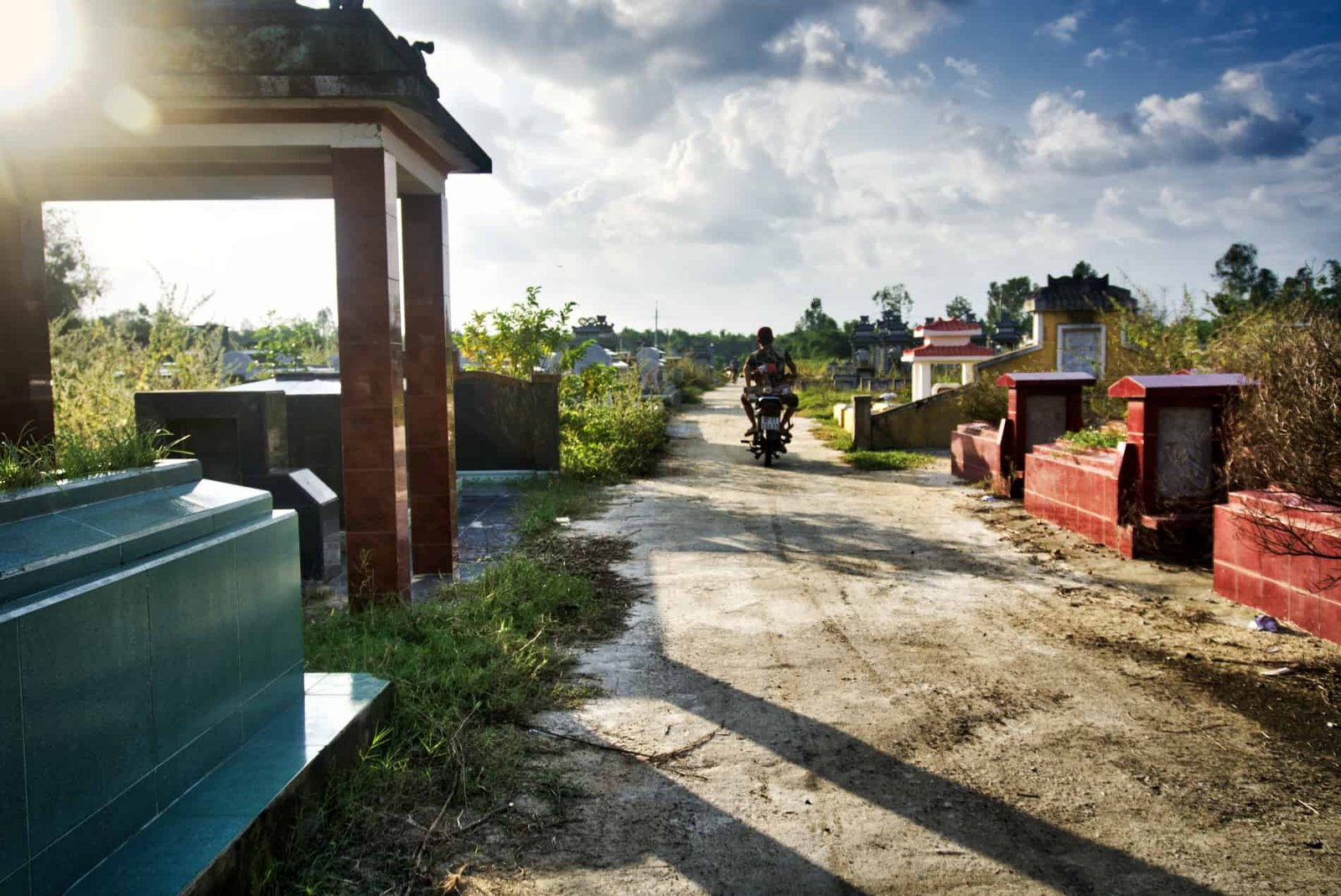 Pun intended, I thought most cemeteries were sorta a "dead end" streets, which means that it was not a through road, just a gate and the grounds. However, here, the small paths in the cemetery were, in fact, a busy route. At one point, I saw a motorbike driver, stop and urinate on a gravesite. Sure, when you got to go, you got to go, yet to pee on a grave, that to me seemed a bit much — going to chalk this one up to different cultures and different ideas of the dead.
Read one of my previous article about Vietnam here.
Here are a few more photos of this adventure in a city of the dead. I do intend to walk around a few more cemeteries and compare experiences. Also, it would be nice to have a conversation with a local about traditions and last rights.

I enjoyed this photo of the cows int eh background. 🙂

For this dragon fly as well, it was not dead!
Just so we end on a happy note, here are some other photos I took on the rest of the drive into my work after this layover.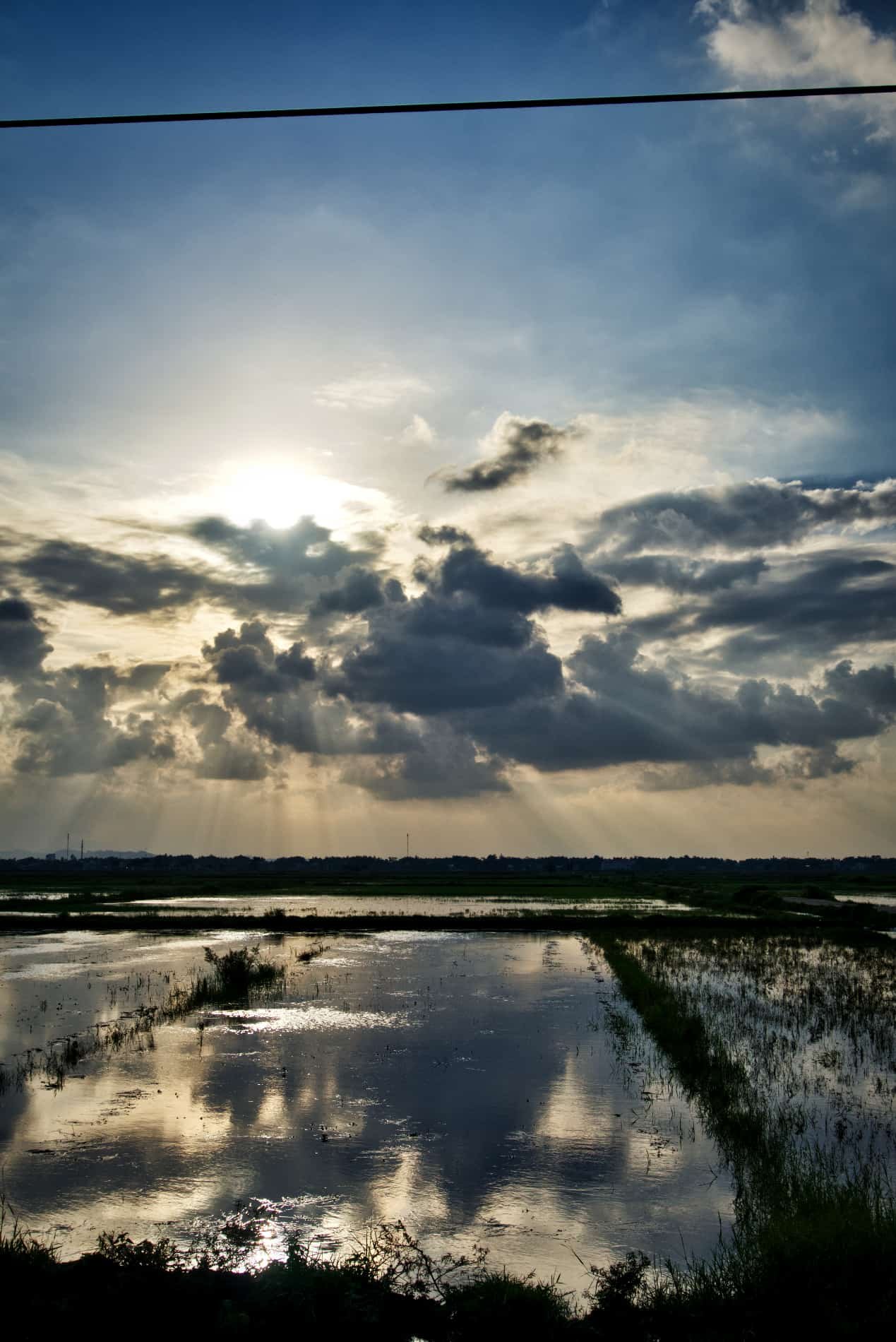 Goats!! Today I was almost run of the road by goats. That made my day for some reason.
This last photo takes my breath away. Them distant mountains. Dam I love it!See more photos from the outing here!