Traveling in Southern Vietnam : Must Visit LocationsTraveling in Southern Vietnam, in recent times, Southern Vietnam has become one of the most relaxing vacation destinations in Asia. Besides the French Colonial remnants and the beautiful beaches nearby, it is a perfect blend of modern and traditional scenes.
While most people opt for Northern Vietnam, South Vietnam has just as much to offer as the other regions. If you consider exploring this little heaven on Earth, it could be the best decision you will ever make. Read on to get a quick glimpse of what traveling in Southern Vietnam is like!
The Best time to travel
Southern Vietnam is humid most of the year, and it receives frequent and heavy downpour during the monsoons. While the winters are bearably cold, Spring and winter are the peak seasons in this region.
The southern region is functional throughout the year, but we recommend visiting between November to April to make the most of your trip.
Also, prep yourself to learn how to ride a two-wheeler or at least float on water. Since you will be riding a lot and be near water bodies, you will want to test the waters wherever you go.
Must Visit Locations In Southern Vietnam
Besides the famous metropolis of Ho Chi Minh City and Mui Ne, here are some places you cannot miss if you are there for more than three days.
Can Tho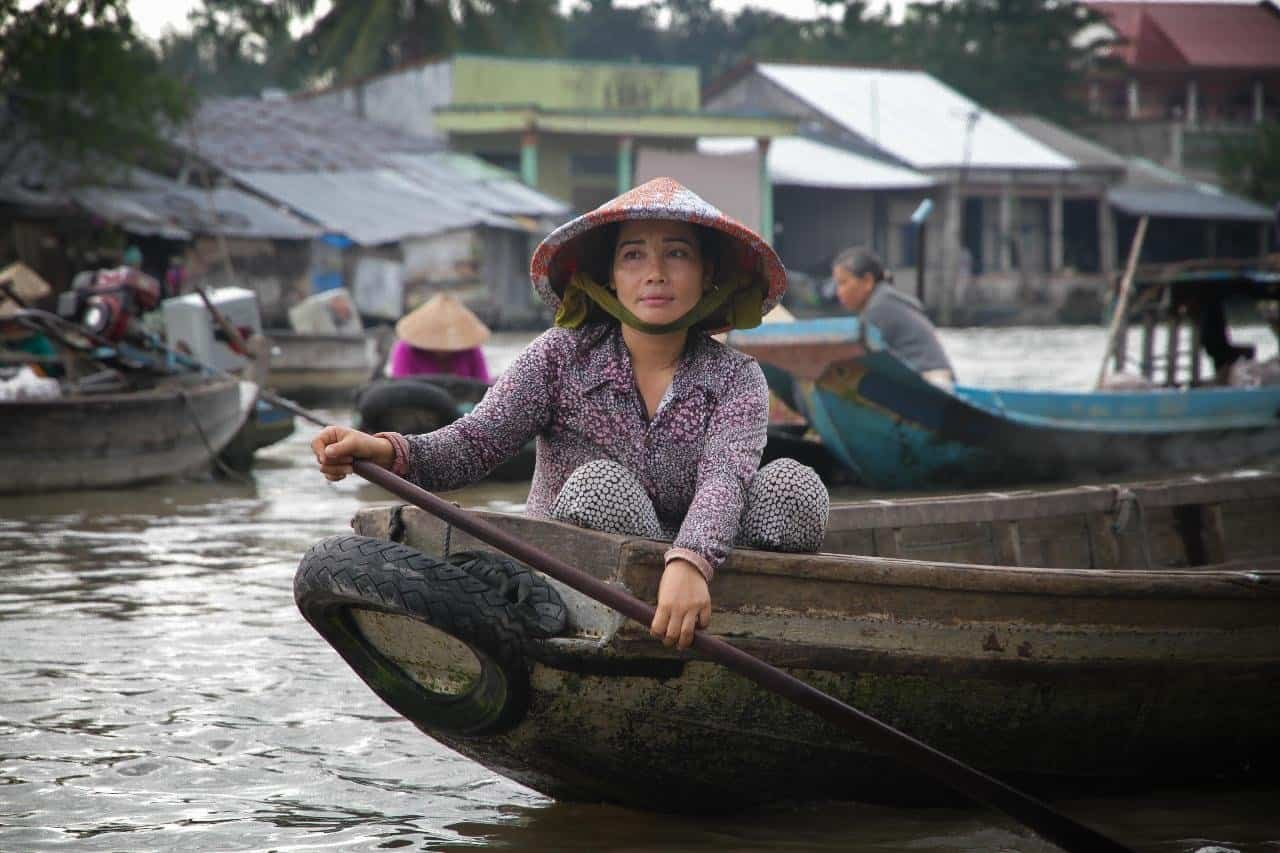 Visiting Southern Vietnam is not complete without a trip to the floating market at Can Tho. It is the center for all things commercial, local or international. You can witness the variety of products and how the locals handle their business in the frail boats with so much grit and authenticity. You might also get to see python and crocodile farms here.
Google Map link : https://goo.gl/maps/Wig7xdP8YoXskRwu6
Dalat
For nature lovers, Dalat is a quick escape from the bustling town and the noisy crowd. The region is surrounded by valleys and numerous waterfalls that will take your breath away. In this region, you can experience the taste of locally blended coffee and witness the famous Elephant Falls on the way.
Google Map link : https://goo.gl/maps/BCiptguYwjsMTJ5n7
Phan Thiet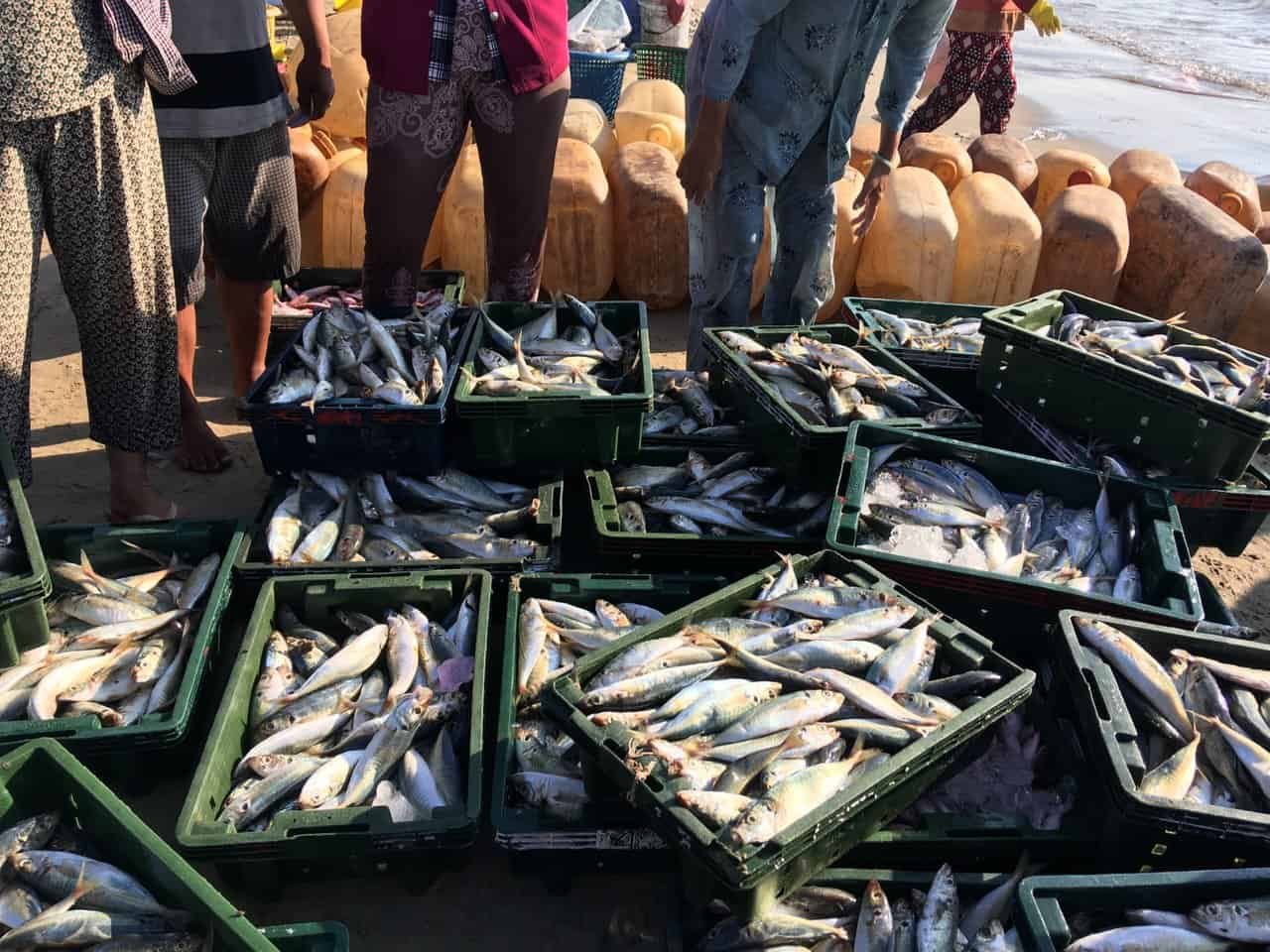 As for the seafood lover, Phan Thiet is the place to go! The picturesque coastline has plenty of delicious, exotic fresh seafood sourced from the Central Coast. You can taste various dishes from all over the world, ingenious sauces, and fresh fruits while overlooking the sun dunes. You will also find trendsetters and soul searchers in the same location! It is a blend of the exotic and the luxurious in a day.
Google Map link : https://goo.gl/maps/wqaSPYRJ5drmeZSo8
Phu Quoc Island
If you want to experience untouched beaches with a serene view, head to Phu Quoc Island. It is located in the southern-most part of the region and is becoming popular among tourists only recently. You will find plenty of privacy in Vang Bau and Cua Can as they are less inhibited. These beaches are covered with the cleanest sand, low rising warm waters, and plenty of crustaceans and starfish.
Google Map link : https://goo.gl/maps/da1qNshADVG4eHBd7
Other places you can visit are Hue for the exotic temples, Mekong Delta, Cu Chi Tunnels, Bin Tay Market, and Giac Lam Pagoda. Besides these, there are lots of places famous for ancient art and modern architectural structures. To experience the balance of tradition and serenity, with stylish and exotic, make sure you put Southern Vietnam in your bucket list.
What are your thoughts on these locations have you been?
Thanks for taking the time to read and I hope your days are Amazing.