Adventure to Drawer Studios
One of the assignments given to me while working here in Hoi An was to take photos of artists. The process of reaching out and discovering talented artists was challenging. However, after a few dead ends, I connected with a great group of local artists and had the pleasure of going to visit several art studios. You can read my other post about this as well.
One of the artists had a studio called Drawer Studios located just outside of town. This studio was a surprise. Stepping off my motorbike and venturing down the stairs, space opened up to a three-story indoor artist studio. Ever wall and had art hanging. There was even a giant old Russian movie projector used for showing propaganda films!
What was very enjoyable, was that the backdoors were open to some wetlands. From these open doors, the song of frogs and crickets chirping wafted in. You could tell this was a place to make art, to be creative, and unwind.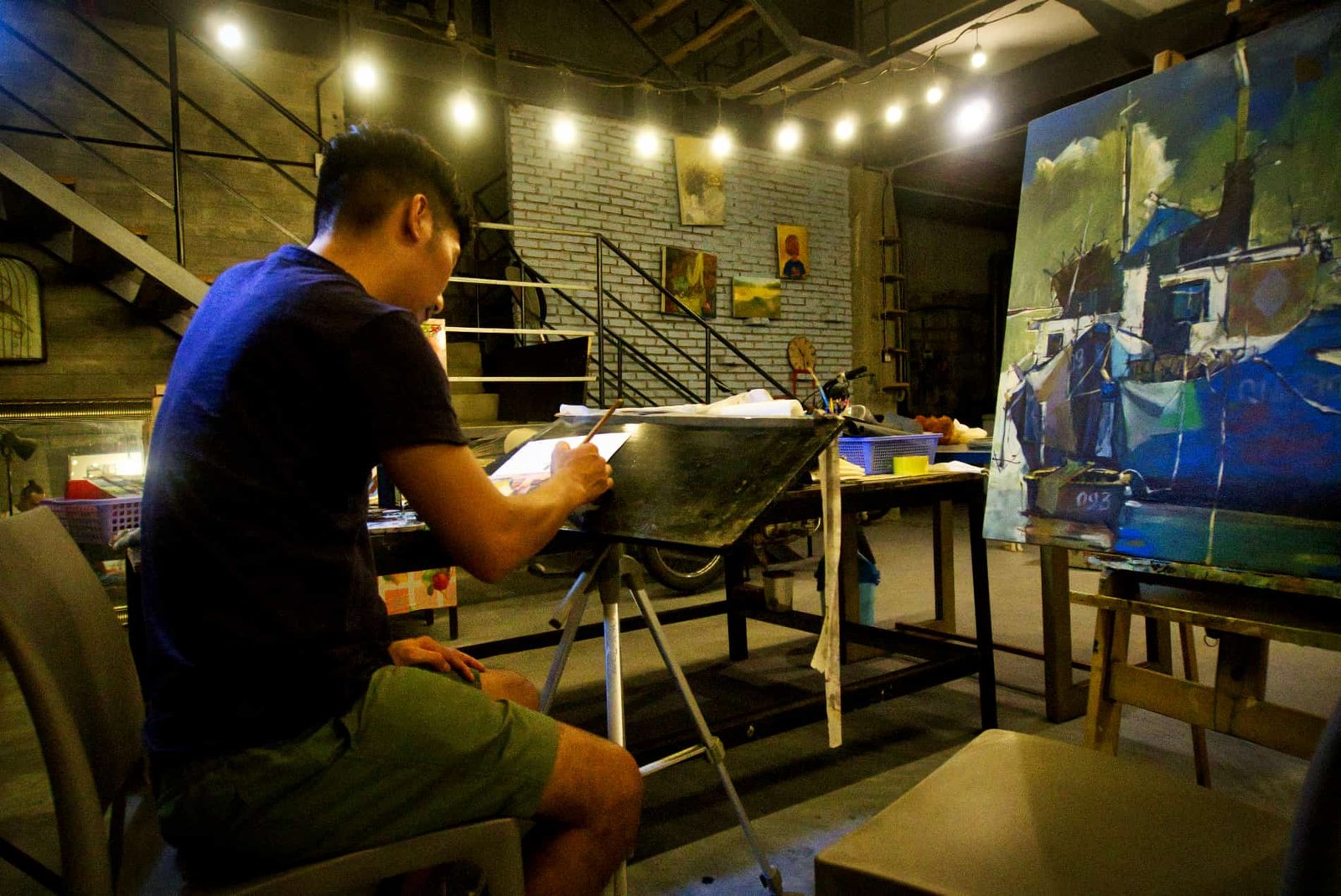 Đinh Quang Hải is the lucky artist that calls Drawer studios his home. After greeting me, he went back to work busy laying down artistic brush strokes, one after another, as I walked about capturing the moment.
Read one of our previous articles here.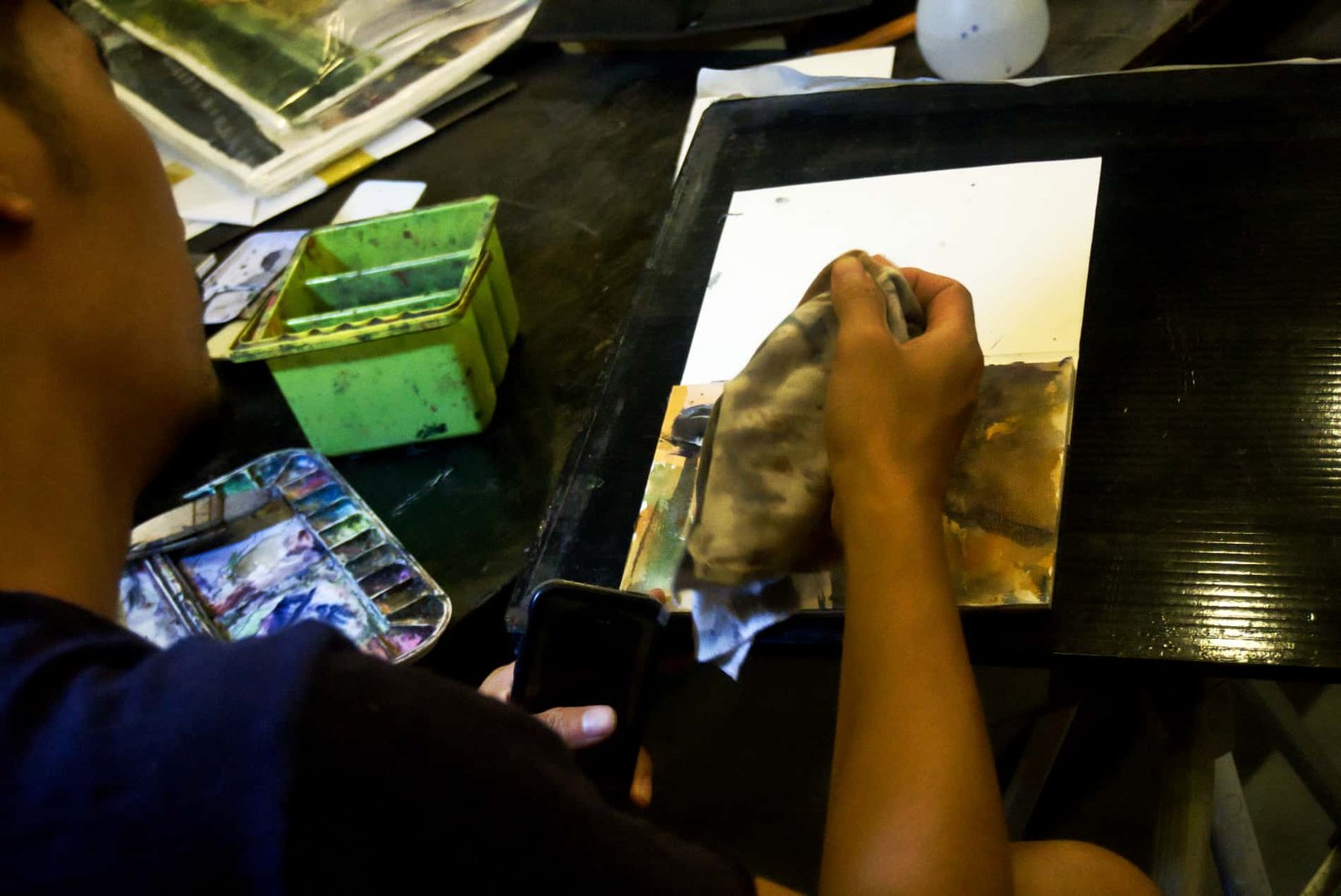 After a bit, I sat next to the artist. With relaxing music playing in the background, we talked for a moment about life, art, and enjoyment. Hải mentioned to me how he was a professional photographer for a while then changed into watercolor paintings and some oil work as well.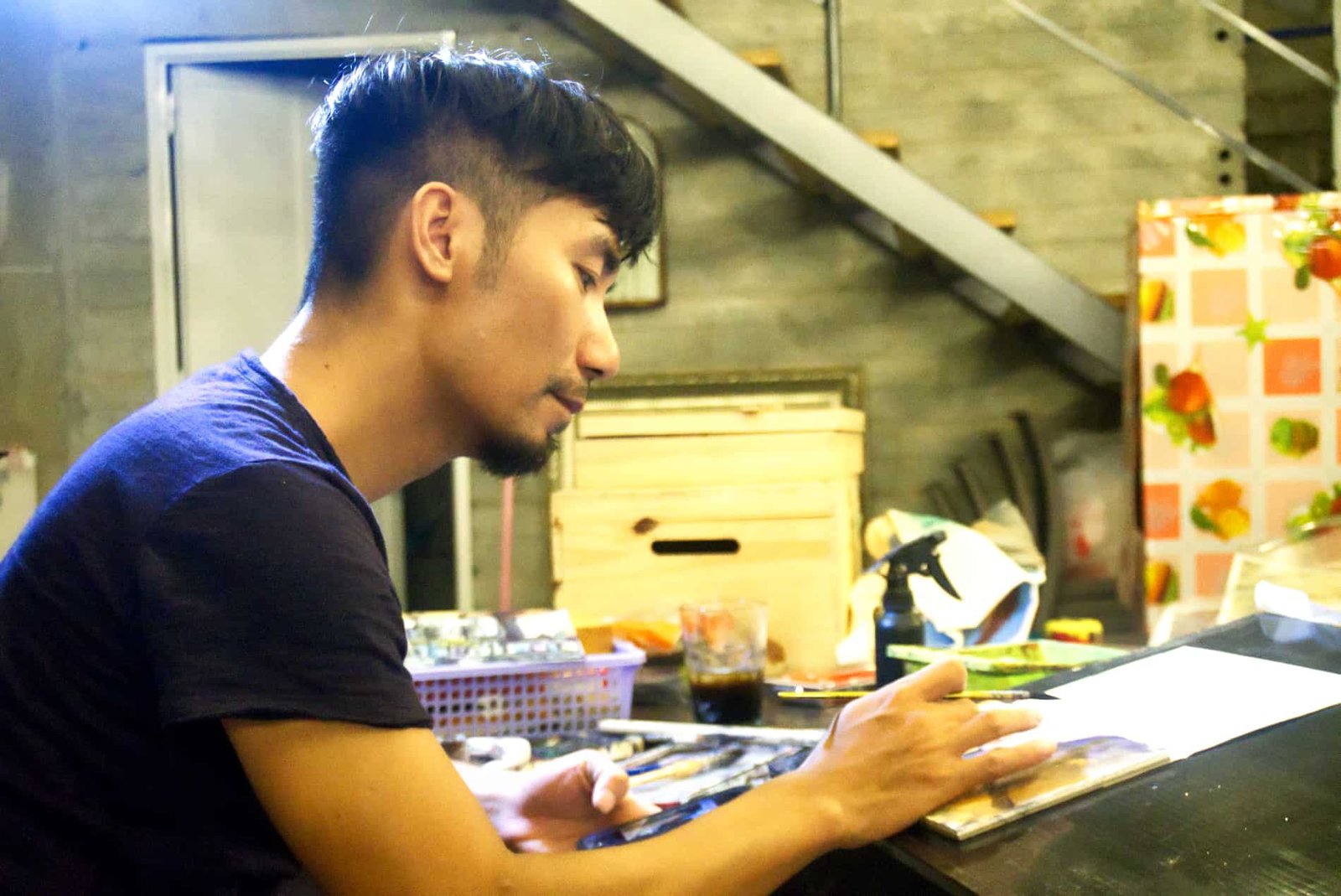 Here are some photos of my time with Đinh Quang Hải Overhead, his studio known as "Drawer Studios."
Đinh Quang Hải: https://www.facebook.com/haitre
You can find the Drawer Studios online at https://www.facebook.com/haitrestudio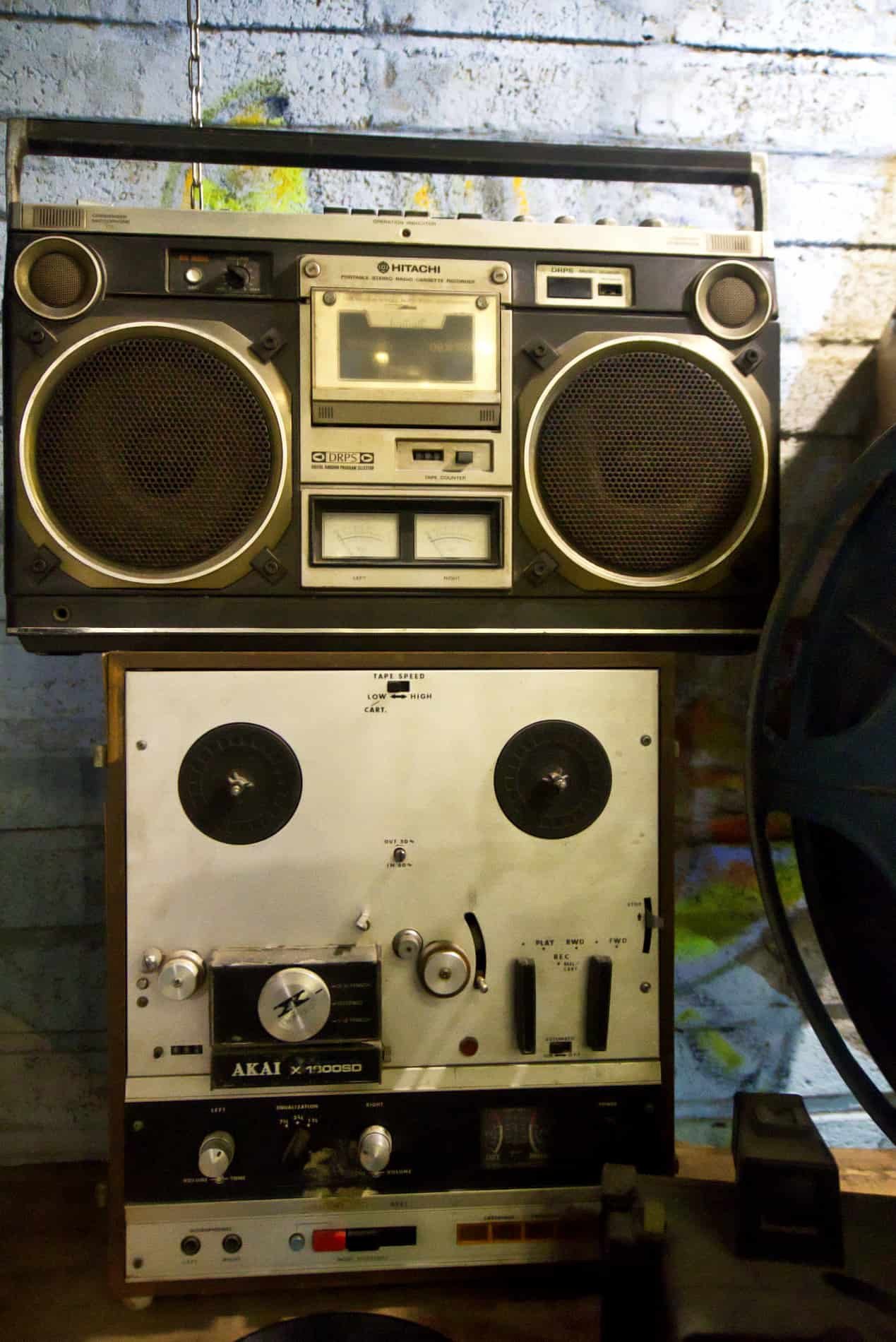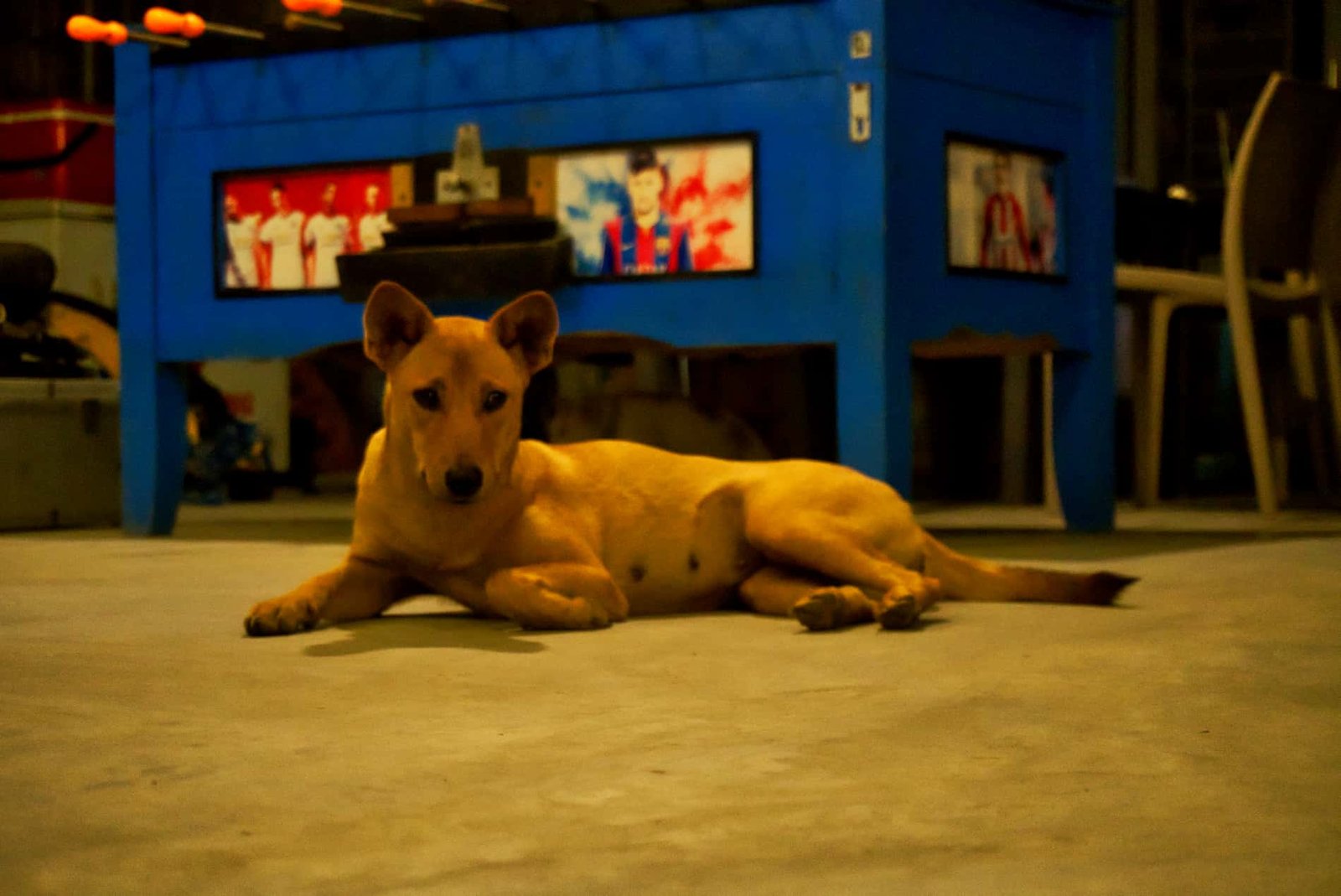 View more photos of this location here