Description
Timbuk2 Co-Pilot Luggage Roller
The Timbuk2 Co-Pilot Luggage Roller can be a great choice for carrying your luggage on a journey if you are looking for an affordable luggage roller from a reliable brand. The Timbuk2 is a San Francisco based company, which was established more than 30 years ago. It used to operate from a garage in San Francisco's Mission District but quickly became popular for the quality of luggage bags it was selling at that time. Check this item out on Amazon – Click here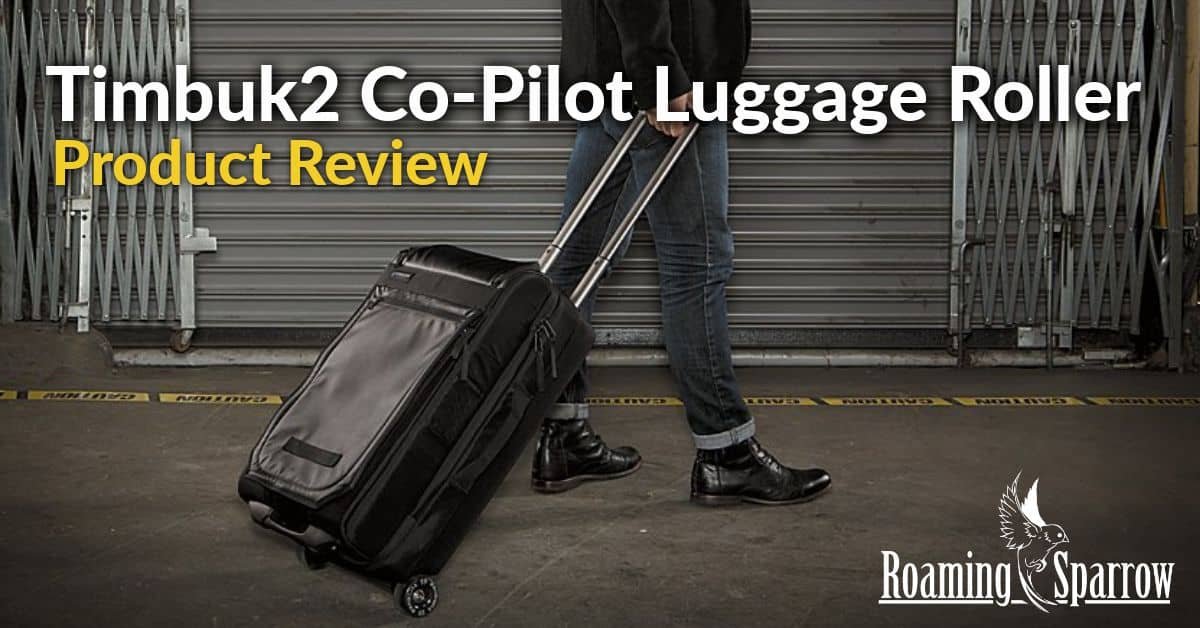 Timbuk2 has been supplying high-quality bags and accessories across the USA and the world. Its bags are designed to last forever and that's why it has got many loyal customers. This Roller is one of the latest bags introduced by this brand. Is it really that durable and reliable as Timbuk2 says or not? Let's reveal some facts in this EPIC bag review review.
Timbuk2 Co-Pilot Luggage Roller features:
The following features make it a wonderful luggage roller:
Perfectly organized:
Packing and organizing your luggage will be super easy with this luggage roller. Its Clamshell construction makes this job quite simple for you. There is an expandable top compartment where you can store toiletries, shoes and other stuff that you might need more frequently during the travel. There is an integrated ID window that allows you to keep your ID card securely to identify your bag faster. Your items won't mix-up inside the bag because a durable mesh divider will always keep your belongings separated as you want.
Timbuk2 Co-Pilot Luggage Roller Fits easily in any airline:
People often end up buying luggage rollers that do not fit inside the flight. The Timbuk2 Co-Pilot Luggage Roller is a 22" in height and a medium-sized luggage roller. It will easily fit inside most of the domestic and international airlines. You can carry it on board domestically and there won't be any requirement of checking it in. However, you will have to check in the large XL size Co-Pilot Luggage roller.
Smartly added extras:
This luggage roller comes with a bike inspired roller handle system. It features extremely durable grab handles on all sides. You can add and remove those skateboard wheels whenever you want. Its double pole handle system will allow you to haul this bag conveniently across the airport and train station. The front zippered pocket is large enough to carry a 13" MacBook, Smartphone, or iPod.
Three different size options :
You get three options in Timbuk2 Co-Pilot Luggage Roller to choose from. The Co-Pilot small is 20" in height and it has 42L capacity. Co-Pilot medium has 22" height and it has 52L luggage capacity. The Co-Pilot XL comes with 28" height and 108L capacity. You can choose any of these three durable luggage rollers according to your luggage carrying demands.
Sparrow thoughts:
Timbuk2 offers great warranty and after-sale service to its customers. We did not find any unhappy buyers. Therefore, we consider it a flawless luggage roller for your traveling demands. It is a moderately priced trolley bag that is meant to last for a long time. You may not find such a durable and affordable luggage roller from a reliable brand again.Check this item out on Amazon – Click here