The Vanguard Havana 41 Camera Bag Review
The Havana Camera bag from Vanguard provieds a solid bag for your camera while travling, while not screaming "Hey, look I am an expensive Camera bag, steal me!".  Read on for a bit more indebeth overvew on this great bag!
Check this item out on Amazon – Click here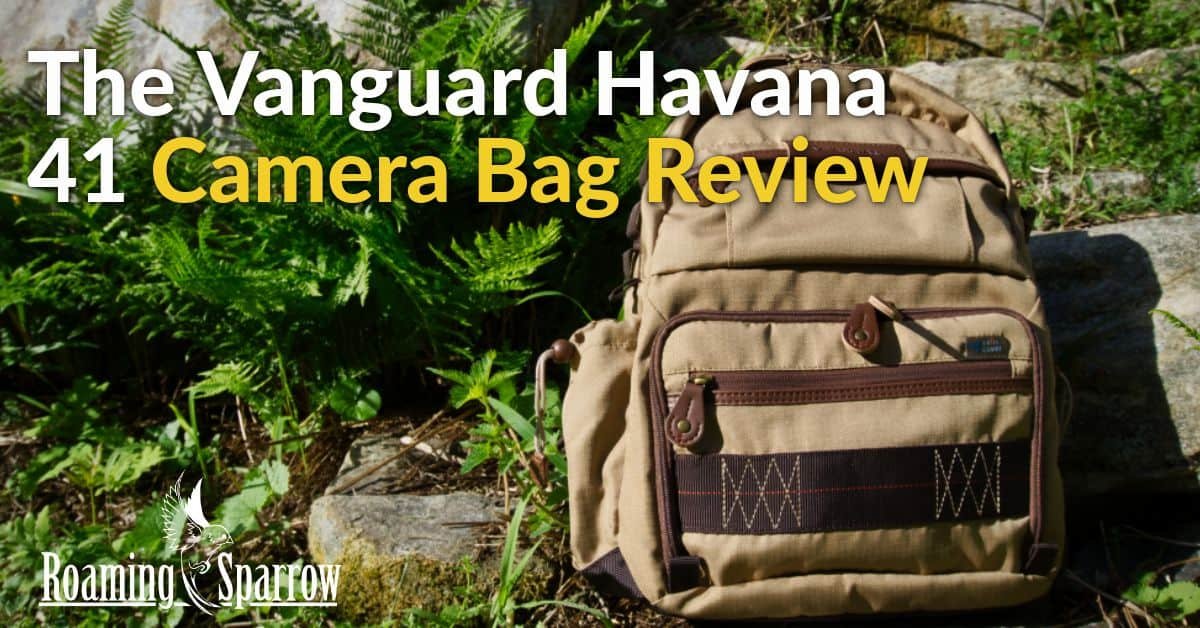 Vanguard Havana 41 Camera Bag Review
Unless you don't care or plan on staying on top of some distant mountain range, you will be in crowds of people. Where there are crowds of people there are some who would like to take your stuff. I don't want them to take my stuff, and well, I want to meet people in a natural stance and not scream, "HEY LOOK AT MY EXPENSIVE THINGS!". It's for these reasons and others, that I chose the Vanguard Havana 41 Camera Bag for my goto travel bag. Let us look at some of the features of this bag.
About the Vanguard bag company
For over 30 years, Vanguard has produced tripods, bags, sporting optics, and accessories. From what I have seen they produce quality products for photographers and outdoor enthusiasts all at a price that is affordable for the average person.
Detail of the Havana 41 Camera bag
This bag is ideal for a DSLR with lens attached, 1-2 lenses, a flash, accessories, 13″ laptop, and personal effects.
Your camera is well protected in a well-padded camera insert and dividers, but can also be transformed into an everyday backpack
Comfortable carrying.
You have some organized dedicated pockets for all essentials.
It can be business-oriented and has an integrated sleeve to store a 13″ laptop.
You can carry your monopod/small tripod on the outside with ease.
Has a rain fly that you can pull out to have a total coverage rain cover.
The inside dimensions: 8 5/8 x 4 1/8 x 7 1/8″. Exterior dimensions: 12 1/4 x 9 x 16″. Weight: 1.87 pounds.
Why I recommend the Havana 41 Camera Bag
As mentioned above, the camera bag does not look like a camera bag. It looks like a normal backpack. To me this is important.  If I am out shooting someplace, personally I like to blend in and capture the moment. IF I take out some giant camera and flashing a bag with big camera logos on it, sure you may look cool, but also you put a wall up. I feel people see you differently and you lose some of that in the moment feeling. Beyond this, if you are at a coffee shop editing photos, I want to blend in and not have a logo covered bag next to me. Again, for me, it's living in the moment and trying to be part of whats going on.
This being said, there is nothing wrong with large camera bags. They do have a very valid place.
Other Features of the Havana 41 Camera Bag I enjoyed
In one word, Versatility. You can use this bag to keep your travel camera safe or pull out that insert and then use that extra space for all sorts of things.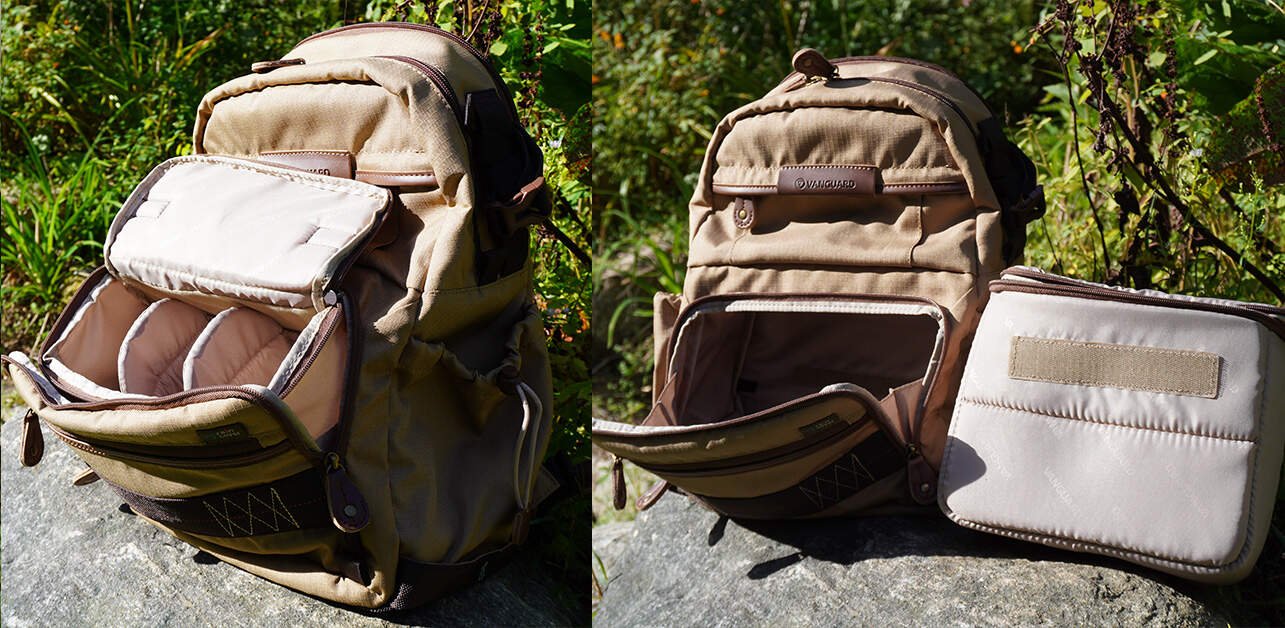 This feature opens up a wide range of potential for this bag.
Pros and Cons of the Vanguard Havana 41 Camera Bag
Pros
Seems to be well made
Lots of versatility to it
Great for a Mirrorless camera
Fantastic EDC (Every Day Cary) bag for the lightweight photographer on the go.
Cons
Some plastic parts may break over time
Some please have complained about the zippers (*Tho I have not run into issues yet)
May not be best suited for very heavy gear.
Summary
If you are planning to do traveling and are looking for a decent bag for a lightweight backpack to carry your camera in, has versatility for all sorts of things, then this is solid. If you need a hefty bag for some epic studio gear, then this may not be the best fit for you.
I do recommend this bag!
Check this item out on Amazon – Click here